The 2022 PORAM Annual Dinner is the highlight of the PORAM Annual Events and it will be held on Saturday evening, 13th August 2022 at the Grand Ballroom, One World Hotel, Bandar Utama, Petaling Jaya, Selangor.
Themed 'Colours of Malaysia Nite', the event will feature lively entertainment, lucky draws and a sumptuous dinner.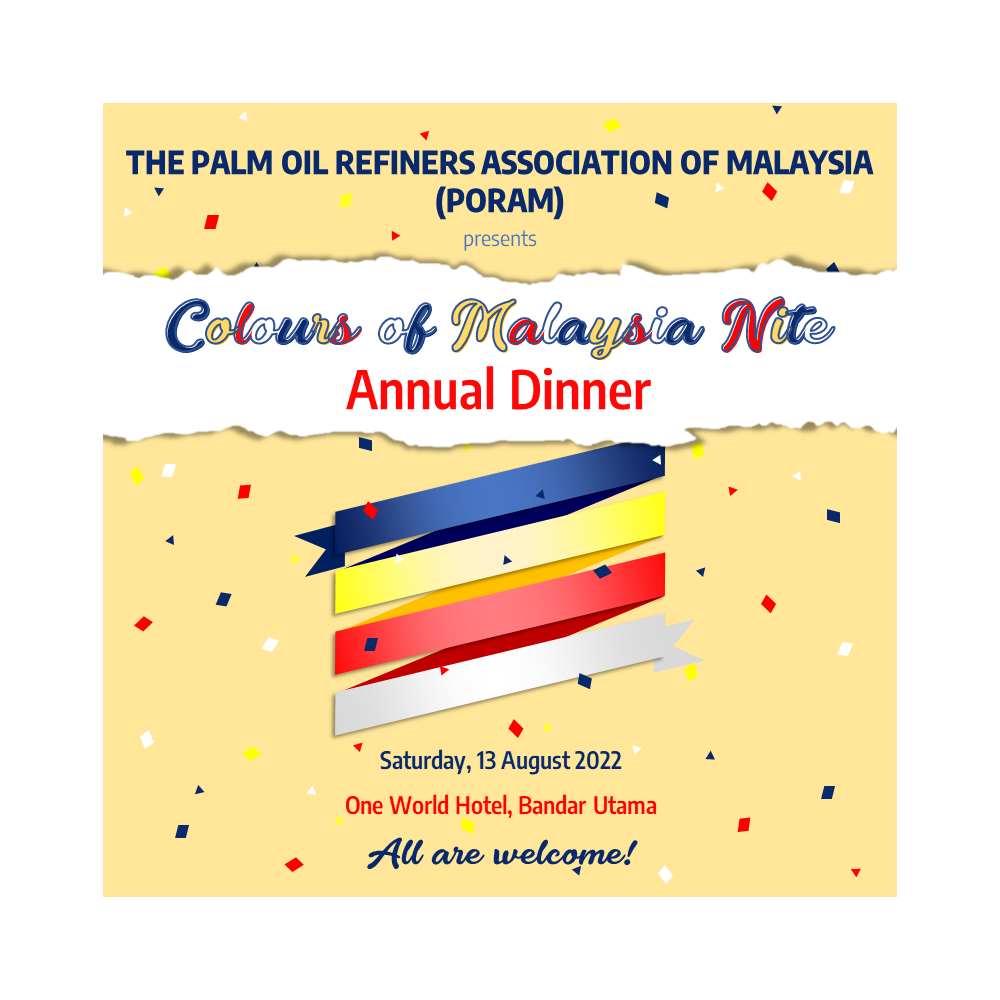 We take great pleasure in inviting you to attend our Annual Dinner. Tables are available for purchase at RM3,500.00 or USD900 per table.
To purchase your 1st tier table/regular table/seats please click here.
We also welcome sponsorships to the Annual Dinner. The Sponsorship Form is available here.
All are welcome!
We look forward to welcoming you and your guests at the 2022 PORAM Annual Dinner.